How to easily combine your camera, speakers, and laptop for screen sharing and video conferencing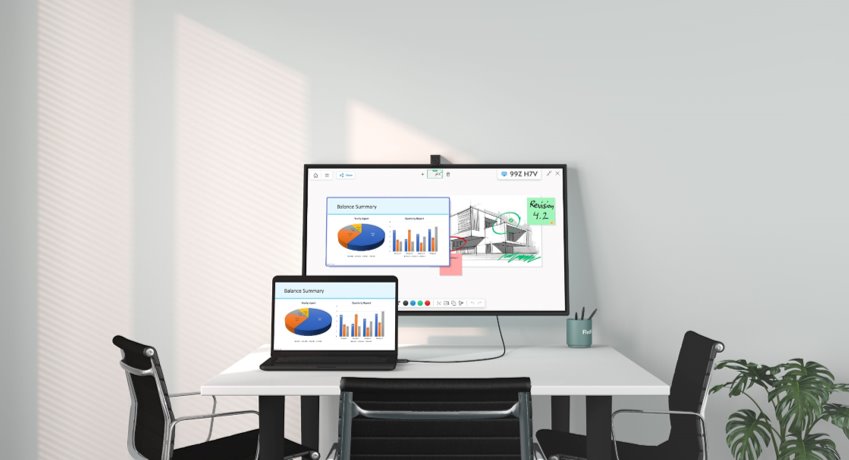 Hardware
Screen sharing with FlatFrog Board is a great way to share content from your personal device for your team to see and collaborate on. Here's what you will need:
Setup in 4 Easy Steps
Connect the conference room computer with FlatFrog Board to the HDMI Capture Device via USB.
Connect the HDMI Capture Device to the USB-C Hub. Cameras and speakers should also be connected to this USB-C Hub.
Start FlatFrog Board.
Connect the USB-C Hub to the laptop you want to share content from with the USB-C cable. The content from the laptop should appear in the window from the Home Screen. Tap on the window to start a new whiteboarding session.
From the FlatFrog Board home screen, tap on the Play button in the Screen Sharing window to view a short video about the feature.
Video Conferencing
If your conference or meeting room has an advanced setup, we recommend using a USB-C Hub to connect your hardware for video conferencing client integration.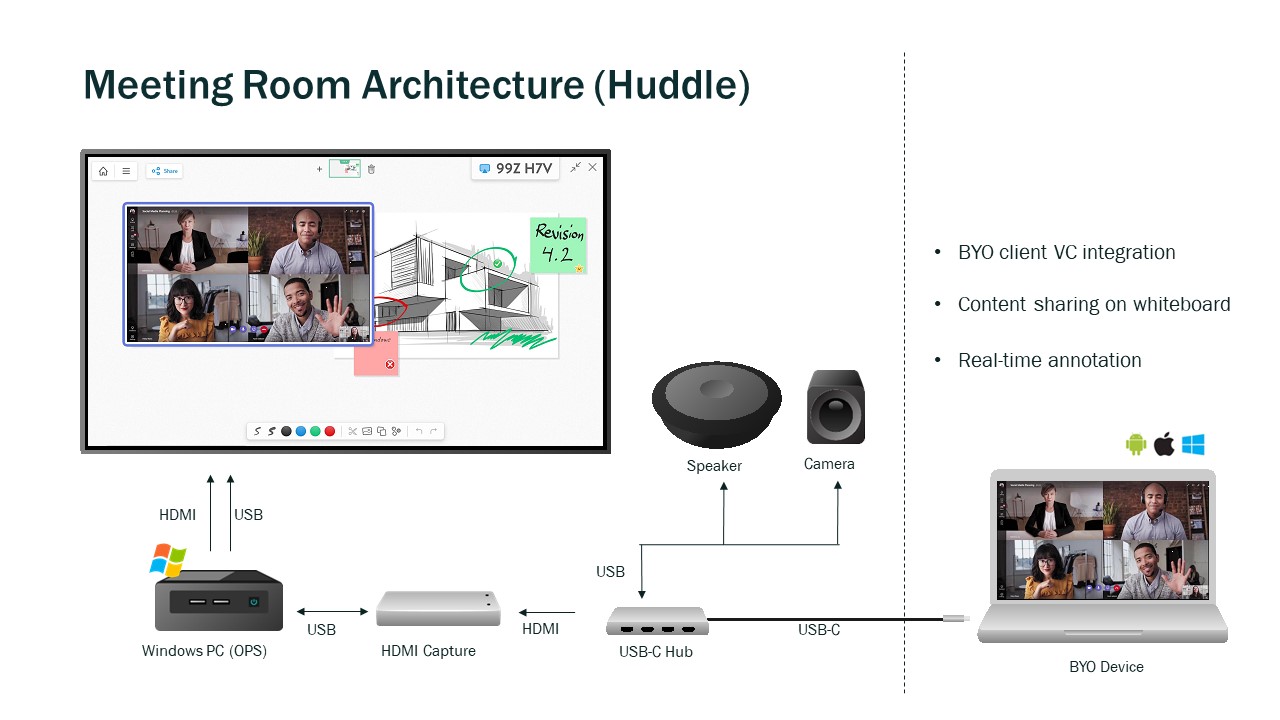 Other Screen Sharing Setups