Run FlatFrog Board on Room Display and connect your laptop video conference window via wired or wireless screen-sharing .
Run your video conference on your laptop and connect via wireless or wired screen sharing connection (Figure 1 and 2) to FlatFrog Board for Rooms. FlatFrog Rooms creates a separate window to screen share the contents of your laptop. This is a cost-efficient way to host the video conference meeting from your laptop and ideal for small to mid-size rooms. The whiteboard is instantly available to ideate and collaborate with colleagues working remotely.
Option 1: Wireless Screen Sharing with Wireless Screen share or Presentation System (WPS)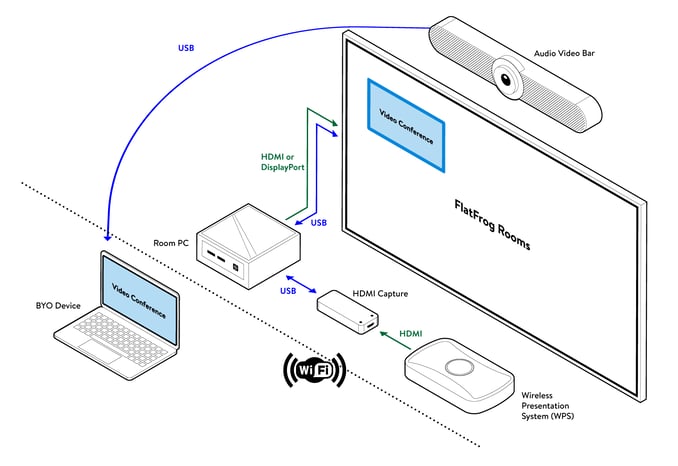 Figure 1: BYO Device Wireless Connection to FlatFrog Board on Room PC
Option 2: Wired Screen Sharing with HDMI Capture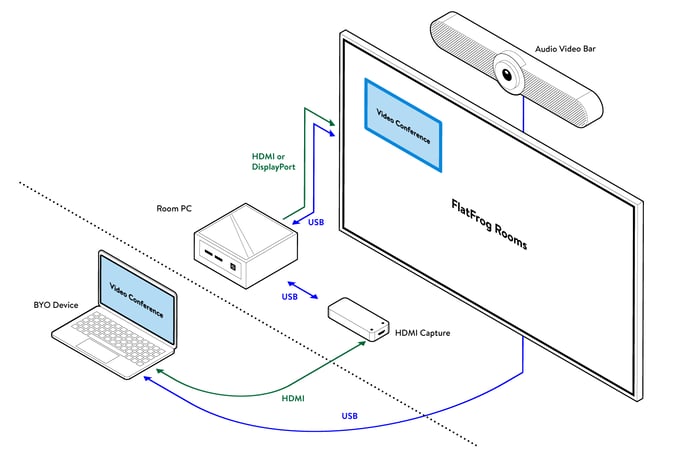 Figure 2: BYO Device Wired Connection to FlatFrog Board on Room PC
Option 3: Wired Screen Sharing with USB-C

Flatfrog Board for Rooms
With Video Conference Support

Install on Room PC*

Download FlatFrog Board Pro Bundle, Pro, or Business here
BYO laptop for Video Conference of your choice. Simply connect your laptop to the whiteboard display either via HDMI or wirelessly.
Example- Start a hybrid white boarding meeting
Start FlatFrog Board for Rooms on the Room PC
Start the video conference software of your choice on your own laptop with remote participants
Invite remote participants to join from their laptop - There are 2 ways for remote participants to take part in the FlatFrog Rooms Whiteboarding session:

From the room display: Direct other remote participants to app.flatfrog.com. Provide participants with the six-digit Board Code shown in the top right corner of the interactive display. This will allow them to work on the Board from our web app.

4. For room participants if you prefer to share the video conference on large Inglass display then Connect your laptop via wired or wireless screen share option to FlatFrog Board for Rooms.
The video conference (Zoom, Team, etc) will be displayed in a separate window on FlatFrog Board.