Run FlatFrog Rooms with a 3rd Party Video Conference (VC) appliance like the Poly Studio X30 and X50. The VC service is embedded in the video bar.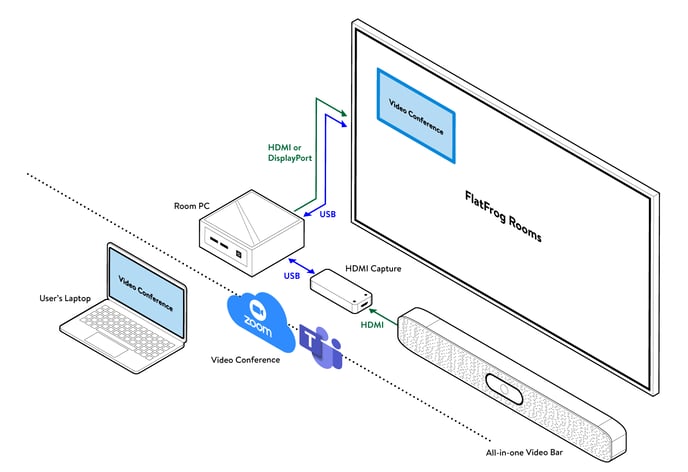 FlatFrog Rooms
Video Conference

Install on Room PC*

Download FlatFrog Board Pro Bundle, Pro, or Business here.

Use VC Zoom or Teams appliance from vendors like Polycom, Logitech, and others. Simply connect the appliance input to the PC.
Other Meeting Room Configurations