Configure Software Settings in FlatFrog Board for Rooms
How to Find Settings?
Open up the Menu in the upper left corner and navigate down to Settings.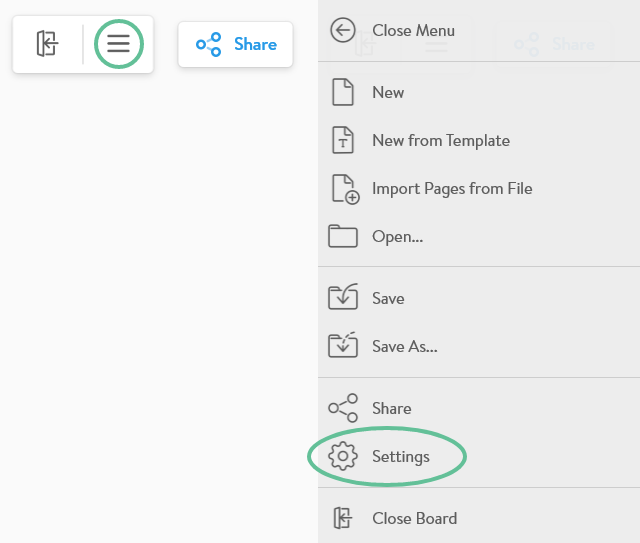 In the Settings menu you will find the following:


Erase using your fist: Toggle on and off the ability to erase using your fist.
Start in full screen: Toggle on and off if the application starts in full screen.
Email Settings: Set up email settings. Learn more here.
Change Interaction Mode: Change the pen and eraser interaction mode. Learn more here.
You can also find your current subscription plan, application version number, device name, and who the license is registered to.
Links to the Admin Portal and other subscriptions plans are also shown at the bottom of the Settings.
Global Settings override Local Settings. Global Settings are found in the Admin Portal. Learn more about the Global Settings and Admin Portal here.