Workspace is your online project whiteboard. Create a Workspace whiteboard for your team, which allow each person to work on the collaborative whiteboard before, during or after the meeting.
With Workspace, teams can create a digital whiteboard project that is accessible to anyone who's engaged on the project, whether they are in the room or joining remotely.
How does it work?
Select My Boards

Select Create Workspace

Enter your project name and a description (optional)

Click Next and invite others to join (optional)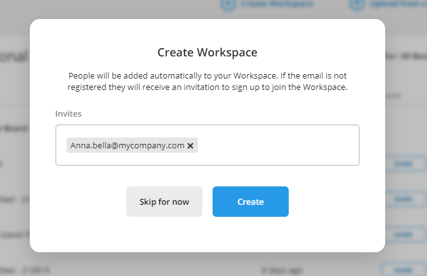 Invitees will receive the following email notification.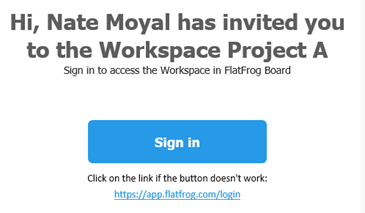 Once they sign in, users will see the new project.

As the project gets populated in the joint Workspace, every member will be able to view and contribute to these changes.