Dual-screen setup for the digital whiteboard with existing TV
In this configuration, use FlatFrog Board for Rooms for ad-hoc ideation, brainstorming, Kanban, project management, and more. Real time whiteboarding content is shared directly with other remote whiteboard participants via cloud. This set up utilizes a mini PC (e.g. Intel NUC) where FlatFrog Board for Rooms application is downloaded.
We recommend placing the InGlass™ display at 90° angle to the TV. This allows the TV video conferencing participants to view the users on InGlass™ display whiteboard.
TV + InGlass™ Display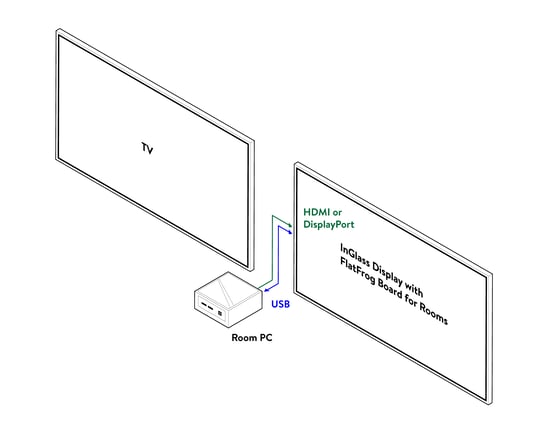 You will need:
HDMI/USB Cable
Normal TV display which can be setup as you need for video conference