In order to use Microsoft Teams Room with a FlatFrog Touch display, you need to calibrate the display for touch in Windows.
To be able to calibrate the InGlass display for touch interaction you need to be the Administrator of the Microsoft Teams Room. You also need to connect a USB cable between the screen touch USB port and directly to the Microsoft Teams Room Computer.
1) Open the Microsoft Teams Rooms Settings and sign in.
2) Select "Open Windows Settings" and sign in as Administrator.
3) Search for "Calibrate the screen for pen and touch input" and open the windows settings.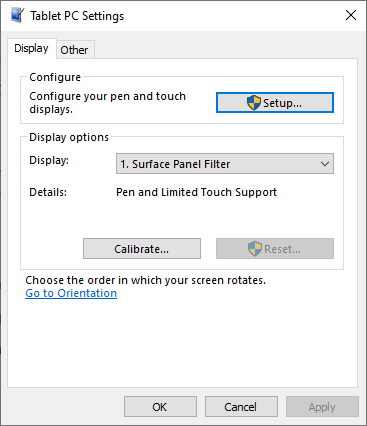 4) Click on "Setup...." and follow the instruction on screen. Callibrate the screen for both Pen Input and Touch Input.
5) Restart the Microsoft Teams Rooms.